Plan Ahead Marketplace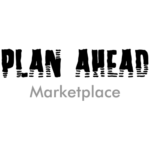 Site Name:
Plan Ahead Marketplace
Site Tagline:
The Busy Family's Choice for Survival Planning and Instruction
Site Description:
There is no "right" way that works for every individual or family. Everyone must take into account their own situation. Family size, economics, health, geography and training are all variables to consider. We want to help everyone improve their disaster plan.