Volusia County Prepping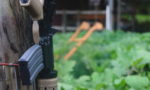 Site Name:
Volusia County Prepping
Site Tagline:
Empowering Our Community by Teaching Emergency Preparedness
Site Description:
The Volusia County Prepping group has been meeting every month since 2011. The Resources section of our website has over 15,000 files arranged by topic. Meeting Notes section has random notes and links from the programs. If you live in or near Volusia County, Florida, consider attending one of our meetings. Our sole purpose is preparedness education.